Details

Created: Saturday, 01 May 2010 00:00
Once again, P&DARCS would like to invite all scale modelers to the 2010 Monty Tyrrell scale rally to be held on March 21st 2010.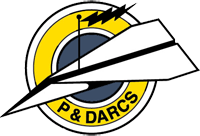 PRIZES
The categories that will be contested are as follows
1st, 2nd & 3rd  for aircraft in the scratch built categories, that is aircraft that have been built from plans, or from a kit, this will be scrutinized by the judges!
1st, 2nd & 3rd   for aircraft in the ARF category, that is aircraft in the almost ready to fly range.
S/C Models will once again sponsor the best electric model on the day!!!
Trophies will be awarded, for all the above categories, and all pilots will receive an entry into the raffle. On top of that, we will also have a raffle for 12 bottles of wine, 6 for helpers, and 6 for the pilots!!!

The overall trophy will be awarded by the judges  to the pilot that promotes the true spirit of sportsmanship and clubmanship, in the building and flying of radio control scale aircraft.
General rules and details on entry can be found in the Monty Tyrrell section of our website
 We will also have a boot sale on the day, so ensure you book early.