Details

Created: Sunday, 02 April 2017 11:37
VMAA Trophy 2017
Team P&DARCS Win for 2nd year in a row.
Congratulations to team P&DARCS who have just won the 2017 VMAA Trophy for the 2nd year in a row.
Last year the team won by 1 point, this year at the end of day one we had a 10 point lead, with some stuff competition on day two ended up winning by 3 points.
Update: Team & individual results can be viewed here.
The team consisted of Chris Caulcutt, Paul Webber, Cliff McIver, Paul Somerville, Roly Gaumann, Peter Timms, Mark Smith, Steve Malcman and team captain Peter Harris. We also had a ring in competitor Steve Gullock, who flew (and won) for us in the old timer event.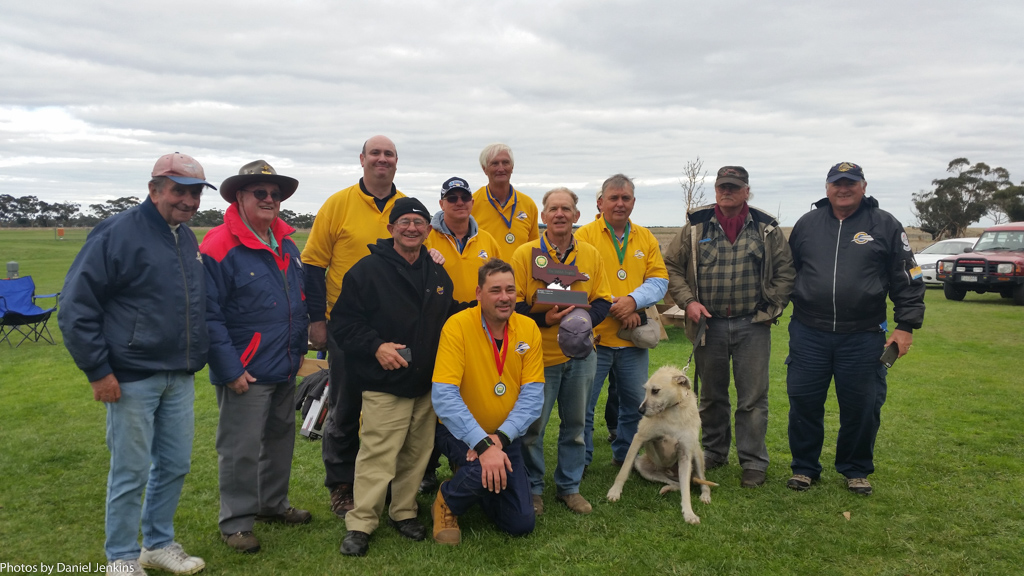 Picture taken on day two, some team members were not present. A big thank you also to P&DARCS members who drove up to NFG to support the team.
Here are most of the team (minus Roly).
Click on image for more pictures
---